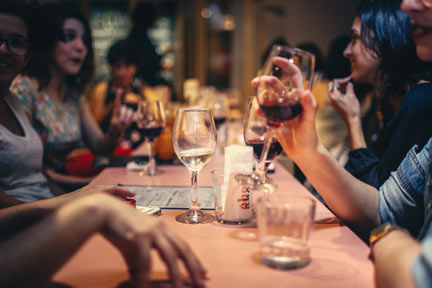 How To Plan The Perfect Strip Club Bachelor Party In Chicago
Many think planning a bachelor party is a simple task. Having the perfect strip club party in Chicago is no simple task, especially if you want the perfect party. But it should be a fun, not a daunting task. This is why we put together this check list to ensure you throw the best bachelor party. Ladies read on, we know the ladies have fun visiting strip clubs so this applies to you and your bachelorette party as well.
Do some research
Chicago has many clubs, but not all clubs are alike. Some are all nude, some are topless, and some are BYOB. Some play hiphop music, others top 40. You can't just pick a strip club and say, hey….that's where we'll go. Many clubs have their features listed on their website. Like Rick's Cabaret in Chicago, it boosts they have a lively after hours club with lots of entertainers and full liquor bar. Read more on Rick's Features here.
Plan with the Groom to be and friends
After you have your list of club potentials sit down with the bachelor and establish where he wants to go and what he wants to do. Of course many times this includes few destinations before the strip club final destination, like a sporting event or a sporting event or any venue within close proximity. Thank God Chicago has a ton of things to do! Pick a date that works, make sure you don't accidently plan it on a holiday.
Book Ahead
Make sure you have your guest list. Often planning ahead avoids long lines and wait times. Some strip clubs offer bachelor party deals. Rick's cabaret in Chicago offers a discount if you book your party online. Their party Package is ideal for getting the strip club experience in a bundle. Meaning the party package covers admission, VIP Seating drinks or bottle service for the whole party. This means you just show up. This also helps with asking others to pitch in, so the best man is not stuck footing the bill.
Final tip
Don't overbook your night with too many places. You might wear your party out too fast. Also remember to have a designated driver, rent a limo or Uber. Partying is fun but you must still be responsible. Party on!